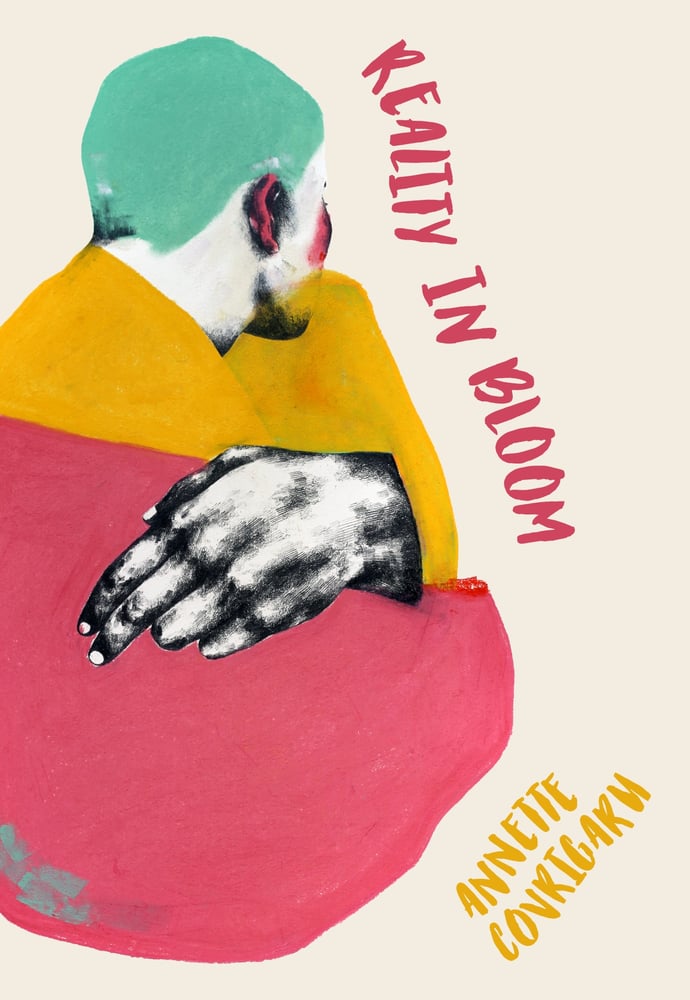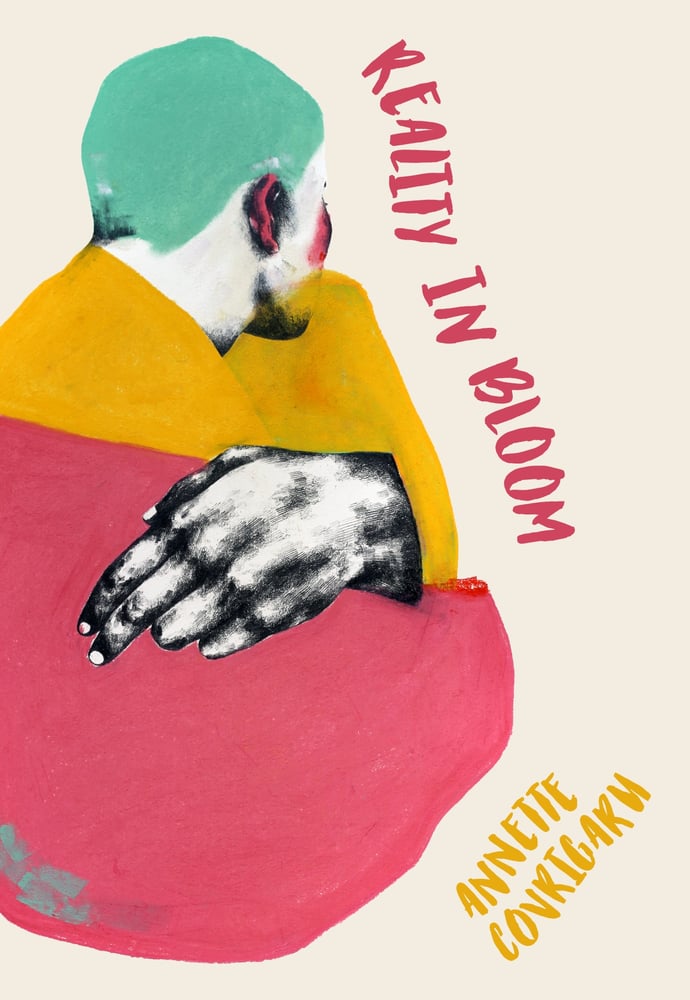 Reality In Bloom by Annette Covrigaru
$12.00
25% of each sale of this printing is donated to Black Trans Travel Fund and Trans Lifeline.
-
Ursus Americanus Press is proud to present Annette Covrigaru's Reality In Bloom! Annette Covrigaru (b. 1992) is a gay, bigender American-Israeli writer and photographer. They are a Pushcart and Best of the Net nominated Lambda Literary Fellow and Holocaust Studies M.A. Their poetry, nonfiction and essays have appeared in Peach Mag, Yes, Poetry and Hey Alma, among others, and are collected at annettecovrigaru.com. They live and roller skate in Brooklyn.
-
Reality In Bloom is a tense and scrupulous navigation of tradition, ancestry, land, religion, and gender. The poems work to extrapolate a splendid radium of identity by sifting through the detritus of memory, both inherent and inherited. From Israel/Palestine to New York, between pasts lived and unlived, Covrigaru leads the reader through the sometimes nebulous, sometimes traumatic, ruins, gardens, catacombs of their own excavation. Yes, the solid state of the self is called into question, but so are the selves of lineage, the atavistic selves, culminating in a dialectic of divergence and acceptance, as if there exists in everyone an ineffable substance of belonging, an inscrutable link to which we are most powerless and most ourselves. Covrigaru's poetry is deft in its delineation of these irreconcilable truths.
-
from "Revival"
I've traced my follies with precision only to see the shape
of love. Was it always deformed or had memory taken its toll?
I can recall instances in college of having the word gifted
and withdrawn within the same breath, of turning off my phone
and wandering for hours in the silent Ohio woods, or using a
thumbtack to draw a five point star under my bellybutton.
How easy was it for me to tell all my girlfriends that,
when I died, it would be by none other than my own
hand, how the notion soothed me? There's a freedom to
suicidality that goes away once you've been stabilized,
once you realize that it was never freedom to die.