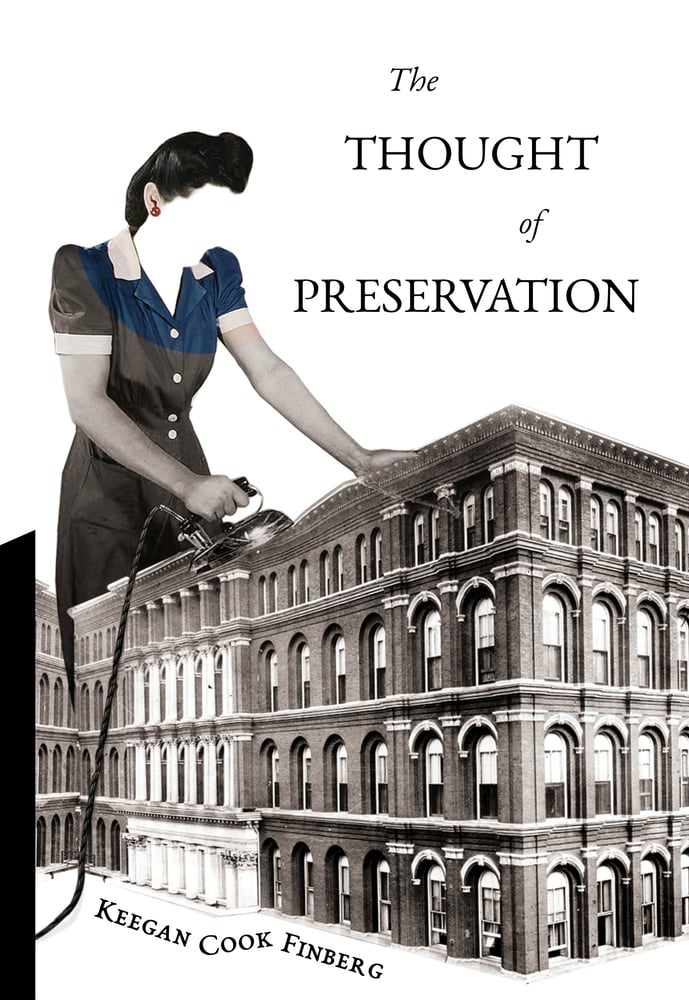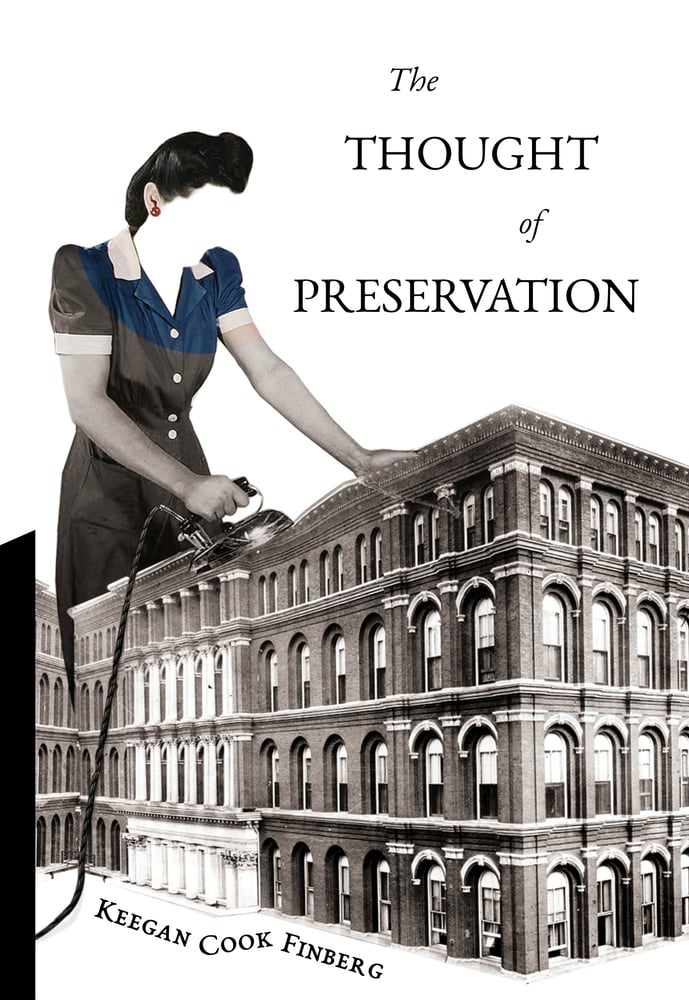 The Thought of Preservation by Keegan Cook Finberg
$6.66 / On Sale
What is the language of displacement? Where does it begin? Is it a language of forgetting? Is its action intentional? Keegan Cook Finberg's The Thought of Preservation uses the source language of neighborhood classifieds to uncover and disclose the sinister gentrification of one of Nashville, TN's most historic neighborhoods. A kind of erasure to implicate erasure, Finberg opens the voice of white mobility to its ugliest intention, unmasking what is often written off as either simply innocuous or ignorant. The Thought of Preservation is inherently tragedy, its subject cannot be redeemed, the battle was lost. It does, however, provide a text of experience, of warning, of incipient siege.
-
Keegan Cook Finberg is a poet and a scholar of literature. This is her debut chapbook.
-
from "It's All Around Germantown"
Rustic weathered chestnut and cream
Brownchickenbrowncow
He passed me in the intersection
and said "hey" I returned the "hey"
and kept walking.
high volume of criminal activity
almond milk a dollar cheaper
non residents slipping in,
me, working weekends.